Chris Hunt works as HS Wholefoods Marketing & Comms consultant, working strategically on internal and external strategies for the owners of this exciting and much loved retail brand.
National Museums Scotland
Chris Hunt worked on the highly anticipated upcoming Body Beautiful exhibition, opening May 23rd 2019. Celebrating and discussing Diversity in the global fashion industry; Chris sourced objects from international, UK and Scottish national brands and design houses, and introduced designers and industry people to the Programme to support Curator Georgina Ripley on her vision and delivery.
Chris Hunt worked with yoga guru, influencer and media contributor Finlay Wilson on branding and strategy for his growing profile and personal brand, creating logos, media packs and plans, in collaboration with freelance digital marketing expert Ryan Horan.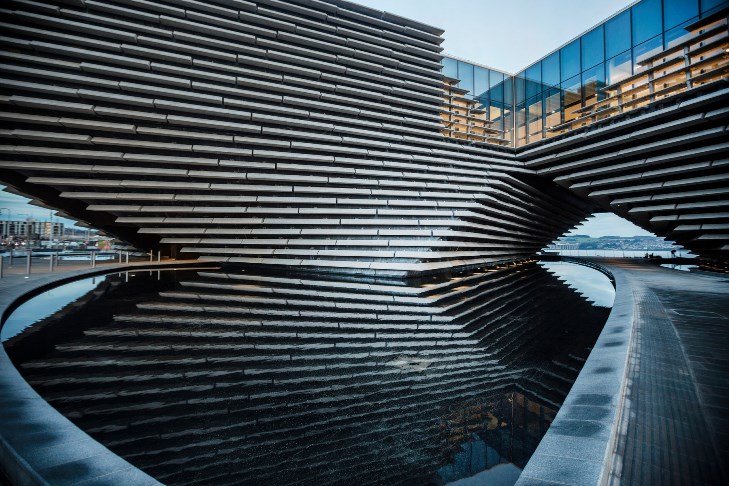 Chris Hunt was invited as Director of Genuine to be part of the Museum's launch Programme, where he delivered a day's Branding & PR Workshop to 20 paying Scottish businesses.
This innovative global company started by two expert material scientists from Fife which now has an international executive team create mind blowing products from ecologically sound fibres to replace and improve everything from paint to beauty products around the world. Genuine did branding, copy-writing and design for their latest round of financial planning and delivered company assets for their reports and proposals to share holders and new clients alike.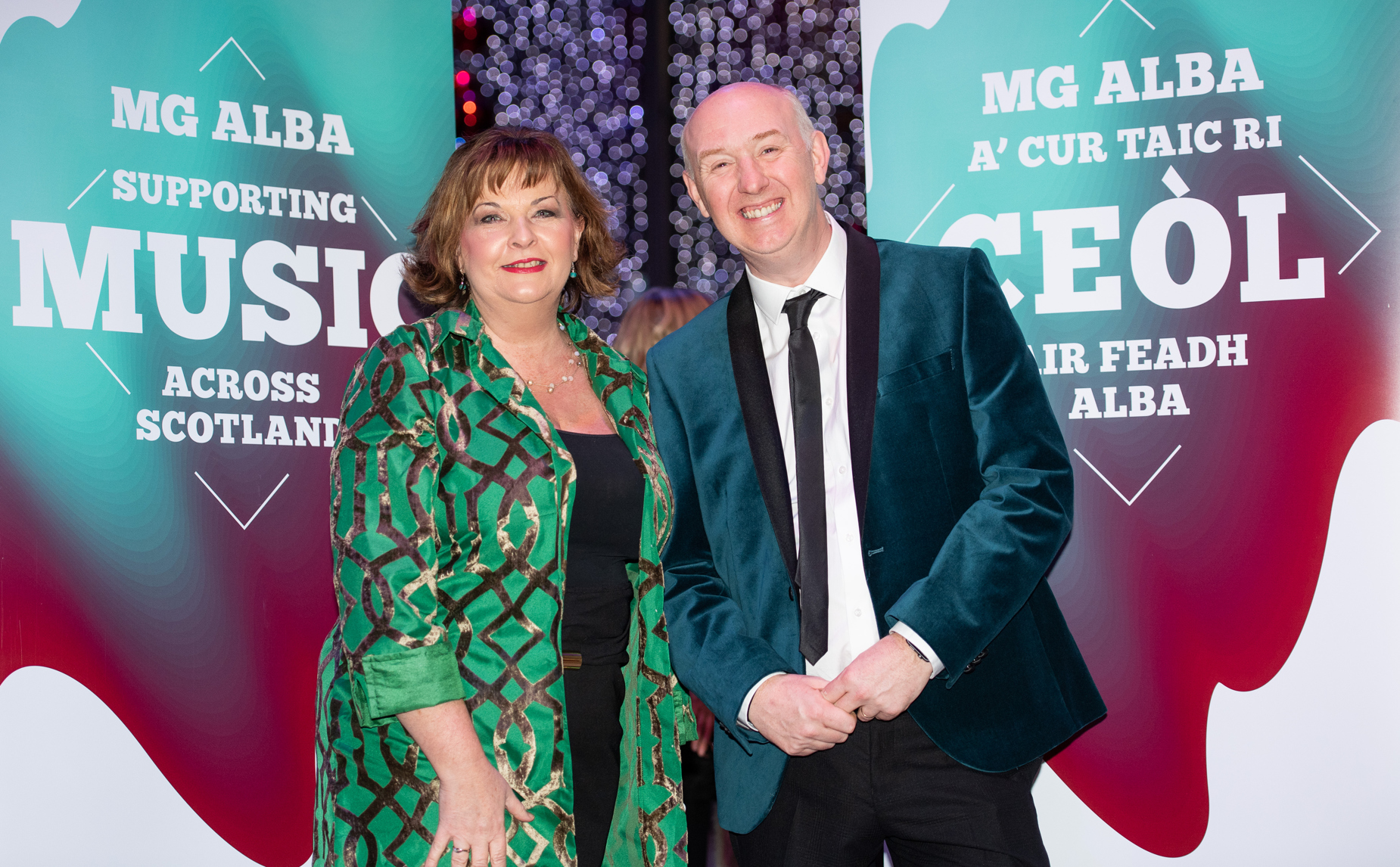 Genuine raised the profile and brand presence of the Scots Trad Music Awards via a wide range of sustained media coverage in Scottish, UK and international press across all media formats.
Genuine worked with Niche Opticals to produce a digital strategy for the new Niche Bizarre Studio website.
The SAY Award (Scottish Album of the Year Award)
Annual PR Management Campaigns resulting in coverage in Music Crowns, Clash, Pitchfork, Drowned In Sound & Line of Best Fit. plus artist and press liaison on event.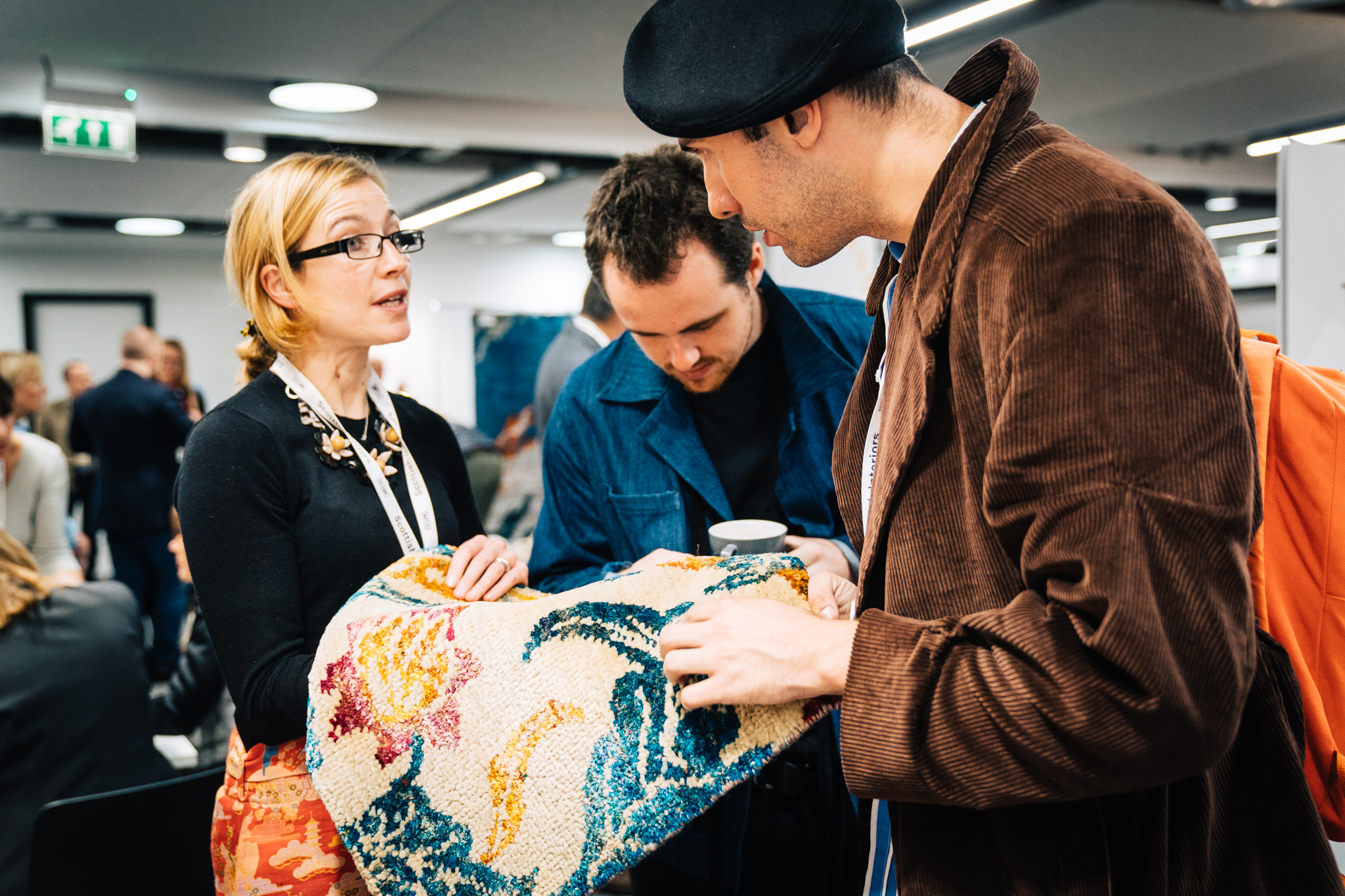 Branding, Website, Brochure, Media / Buyer VIP Breakfast & Guest List Management were all completed by a freelance team Chris put together and project managed to deliver this interiors and textiles networking event for global interior designers, architects, influencers and trend-setters, which also included producing and populating a morning Press & Buyers Beakfast, and a VIP Evening Reception.
Creating a nationwide press campaign for the Scottish Music Awards in order to raise funds for music therapy charity Nordoff Robbins Scotland, helping take the annual event to become a major fixture on the annual live music industry calendar over 10 years.
Developing brand relationships with key UK media channels and outlets for Glen Grant across a number of new expressions, enabling them to reach new and key accounts through carefully curated and immersive experiences, events, allowing audiences to engage with the brand and in turn producing positive and robust media exposure in major UK titles.
Dr Andrew Murray Run The World
International press campaign for Andrew Murray, a GP, and the Scottish Government's Physical Activity Champion running seven ultra marathons on seven continents over seven consecutive days.
Historic Environment Scotland
Genuine worked on a designing a range of product for Scotland Re:Designed x Limited Edition, a collaboration between Scotland Re:Designed; Scotland's platform for fashion, accessories and interior designers and Historic Environment Scotland.
PaisleyMake was born as part of Renfrewshire Council's regeneration strategy with the OECD. Chris designed and delivered a Strategy to recruit major international brands like Paris based luxury French global icon Maison Hermès and media including The Gentlewoman and Sunday Herald to visit Paisley, secured contributions and hosted knowledge transfer sessions to help breathe new life into the town via its textiles heritage and previously unseen collections, and put together a team of freelancers, designers and agencies to deliver it, in collaboration with the Council, Museum & Art Gallery.
The project also delivered numerous workshops with designers in local schools, colleges, and a major four day festival with over 25 events, plus forging partnerships with local businesses, securing support for a local makers centre, and organising a five-day showcase of Paisley Makers & textiles during London Craft Week including exhibitions, workshops, an evening VIP reception at the beautiful Dover House overlooking Whitehall, an extensive library of assets from photography to film, and created a vast social media library, all the while building a new archive of new product development with some of the worlds top brands, designers and retailers.
Genuine produced geo-specific, hyperlocal digital marketing through The Icon Design Trail. This low budget high impact strategy enabled Campari to deliver for their key accounts as a major part of the London Design Festival, featuring local bars and restaurant profiles & cocktail recipes in restaurants within a cutting-edge, forward thinking events and show calendar used by a key and influential demographic.
Genuine put together itineraries, content and recruited key local figures for interviews to help brief, host and promote Glasgow and its thriving LGBTQIA+ communities to visiting international social and digital influencers, media and bloggers.
Chris consults on PR and strategy, including strategic introductions, new product development and archiving, to maximise the content, profile, commercial and social potential of the Museum collections for Paisley and its communities with international, UK and Scottish brands and designers, including Paris based luxury French global icon Maison Hermès.
Chris worked proactively to create new profile opportunities for this prestigious Edinburgh family company, whilst also servicing reactive enquiries, in order to position & introduce the brand for new audiences around their 150th anniversary. This resulted in placed coverage and interviews with new and existing Director from 5th and 6th generations of the family, working with stylists including Jodie Barnes, and achieving coverage in diverse titles from The Scotsman, Scotland on Sunday, Edinburgh Life and Royal Life Magazine to Re-Edition.
Since 2018 Genuine provide ongoing dynamic PR and cross-platform promotional strategies to increase the visibility of the conference and showcase event.
Scotland Re:Designed is a not-for-profit community interest company, and was founded by Chris Hunt. It exists as an international platform for the best of Scottish fashion, accessories and interior design talent and aims to improve connections and revenue within the sector. Since starting as the Glasgow Design Collective in 2005 fundraising & delivering showcases in London for designers including Christopher Kane, Niki Taylor (now founder of Fashion Revolution Scotland) and Sarah Raffel of Brazen , the Scotland Re:Designed project has gone on to support and work with the likes of April Crichton of La Fetiche, Kestin Hare, Holly Fulton, Pam Hogg, William Chambers Millinery and many, many others averaging over 100+ interventions & showcase opportunities per year, with Chris also redesigning and launching Glasgow's Fashion Foundry incubator. SRD's Programme includes award presentations, runway shows, exhibitions and showcases, panel discussions, one-to-one mentoring plus industry, VIP and media recruitment. On Friday 8th March for International Womens Day 2019 long term project collaborator Shauna McGregor was announced as the new Director and sole Owner.
Complete website design plus social, marketing and advertising strategy.
Genuine revitalised the Aperol brand in the UK, whilst also working for them in other EU emerging markets, ultimately taking home the International Spirits Challenge Marketing Award in 2015 for making the brand a household name for its owners. We provided a full PR service for Aperol & Aperol Spritz across all UK media, achieving a breadth of coverage across Digital, Print and Broadcast mediums, including strategy and internal comms with sales and ultimately writing the global roll out.
Created visual displays and install of Scottish products to showcase over thirty Scottish brands at the newly opened Scotland House in London.
Producing, Venue Liaison, Touring, Fundraising, Marketing & PR to deliver Caledonia Collective live music gigs in NYC promoting Scotland, and promoting The Big Apple Award on behalf of Nordoff-Robbins Scotland Music Therapy.
Genuine explored 'Old Fashioned Marketing' including straight forward placement and cut through in UK and regional titles for the pilot Smart Gym.
One of a kind fashion exhibition and awards presentation supported by Zero Waste Scotland included a visit from international eco-fashion advocate, and Founder and Creator of Fashion Revolution Orsola De Castro, and led to a series of ongoing programmes embedding and promoting sustainable practice within businesses.
Wild Turkey included strategic thinking, calling on networks to deliver complete major event activations throughout the UK, introducing the Wild Turkey brand to consumers and drinks professionals, trade and key accounts across the UK through a multi-tiered PR & Marketing campaign.
Genuine provided a Public Relations Strategy & Campaign for beauty brand Sara Hill Make-Up. This includes several celebrity and influencer endorsements, editorial and illustrations.
On-event production & marketing of three new Scottish stores and product launch.
MacGregor and MacDuff London Launch
Genuine drove footfall through marketing and social media for Finnieston Bar and Restaurant Firebird engaging consumers around the festive period. Genuine also undertook a 'health check' of the current social media plan and strategy.